Announcing promising new partnership to strengthen the agricultural sector in Mali
We are proud to announce that Agri Vision Sahel is the newest member of our Local Expert Network. This partnership will expand the capacity of our data-led tools in Mali to increase agribusiness development. The combination of Agri Vision Sahel's extensive network and our position as an industry standard will help us scale up our work in the agricultural sector in Mali in the most efficient way.
Current efforts led by AGRA
The Alliance for a Green Revolution in Africa (AGRA) is working to develop and strengthen the agricultural sector in Mali, alongside the Malian government's own agricultural strategy. Part of this work includes promoting the development of business development service (BDS) providers. At SCOPEinsight, we have been helping with these efforts on a larger scale with our Local Expert Network. To help with specific efforts in Mali, we have signed Agri Vision Sahel as a Malian Local Expert.
Agri Vision Sahel: A network for success
Agri Vision Sahel is a Mali-based spinoff of AgriProFocus, currently led by Oudou Bengaly. It is an NGO that works to create an agricultural network to improve the collective impact of all its members. Its main goal is to be an enabler for new approaches towards agricultural transformation. To do this, it is creating a space where agricultural stakeholders can come together to share information and design new innovations.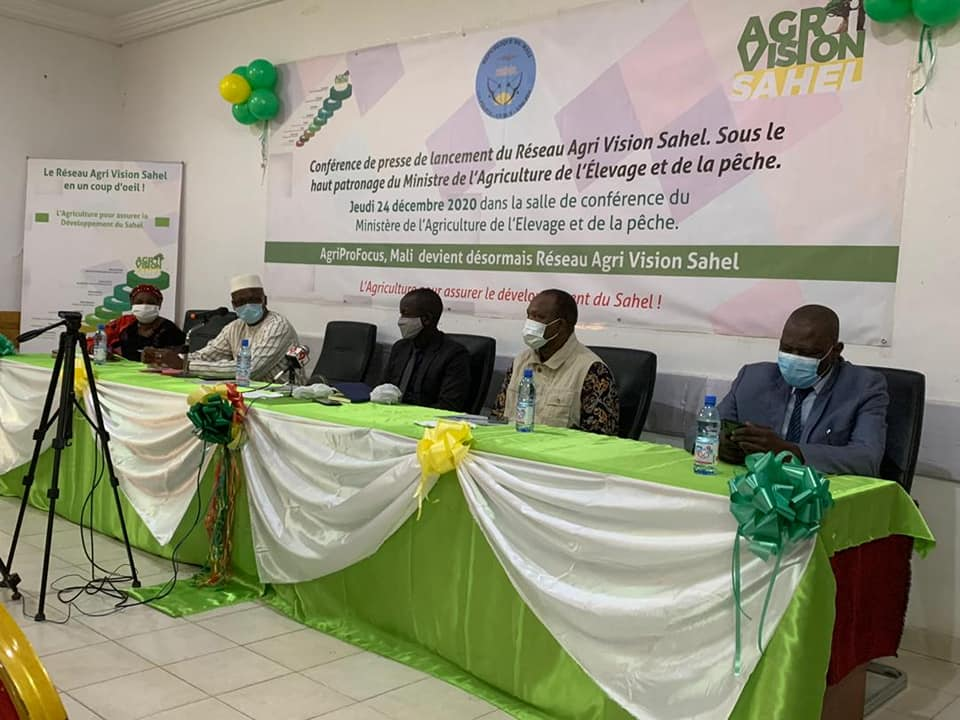 We have previously worked with AgriProFocus and Oudou Bengaly in Mali to help agribusinesses expand without having to rely heavily on intermediaries. We also worked to help agribusinesses gain access to finance. AgriProFocus conducted SCOPE assessments and provided targeted assistance and workshops to the agribusinesses. To help link finance professionals and agricultural stakeholders, they held an Agricultural Financing Fair. Here, agribusinesses could meet with financing institutions and show them their business plan and SCOPE assessment report. This led to over 900 agribusinesses receiving favorable feedback from the financial institutions.
The Local Expert Network: Global Standard, Local Expertise
The LEN is a partnership program that both creates value for market players and capacity builders in target countries and also creates value for local businesses. Through the LEN, we attract organizations that share our vision of professionalizing agribusinesses and will serve as reliable SCOPE tool implementers. These experts provide the much-needed local infrastructure with the capacity to offer ongoing business development support to agribusinesses, working well beyond donor-funded initiatives. Through partnering with these like-minded businesses, we ensure that international capacity builders can efficiently implement their projects while strengthening the local economy.
A new agricultural vision for Mali
The Malian agricultural sector has great potential for driving economic growth in the whole country, but it requires support. Approximately 80% of Mali's population works in agriculture, but the sector is fraught with challenges, including low productivity and under-developed markets. By working together towards solving these problems and promoting positive food system transformations, we can help Agri Vision Sahel to create real growth and change in Mali.
We stand by Agri Vision Sahel's commitment to boosting and strengthening agribusinesses, and we are proud to welcome them as a new member of our Local Expert Network.
Contact us today to find out how you can leverage this partnership to reach your project's goals more effectively.
Back to news